The Start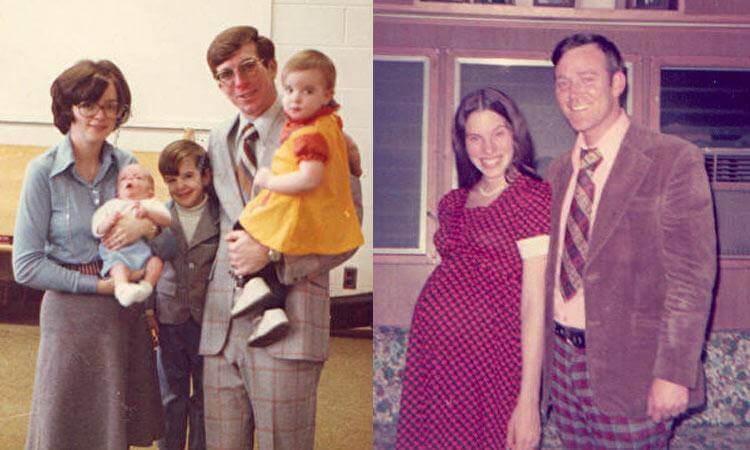 The founding pastors of Open Door Baptist Church
In 1974 Tom Hauser and Sam Hannah met in a speech class at Thomas Road Bible Institute. It was there that their friendship started. Finding that they shared much in common and yet had many complimentary differences, their friendship grew into a deep bond as they ministered together for the Lord while in school.
Both called by God (though they knew not where), these two daring young men began street preaching and singing together. Sam would sing on the street corner with his "down home" style and Tom would preach to the gathered crowd. It was here that the Hauser/Hannah team began — a team that continues to this day.
While in college, Tom and Sam (and their wives) prayed and talked of ministering together in the future if that was God's plan. After graduating, they agreed to meet in Rochester, NY. They toured the city together and met with pastors from the area to see where a church was needed. Still feeling unsure of God's calling to plant a church there, they parted ways, but agreed to meet again in Rochester on January 17, 1977.
Sam, his wife Pam, and their two girls arrived as scheduled but Tom, his wife Char, and their son and daughter were a day late due to a car accident and horrific storm. However, not even a fierce winter storm could keep this young family from their destination. Tom and Sam soon found an apartment big enough for their two families on Thurston Road in the city of Rochester.
They started a small bible study in their apartment. Tom would visit door-to-door during the day while Sam worked at a local restaurant. As Tom prayed for financial support, God never failed to provide (from the most unusual places!) In the evenings, Tom and Sam would go out visiting. They handled the teen ministry together, Char took care of the nursery and Pam taught the young children. As people joined the church, they were added to the list of volunteers.
The small church eventually outgrew the apartment. They needed a larger place to meet, so they rented a building on Thurston Road. The adults met there while the nursery and children's ministry was housed back at the apartment.
On August 28, 1977 Open Door was officially formed as a church and recognized by New York State. Deacons were appointed, and Open Door moved from the building on Thurston Road and rented a Seventh Day Adventist Church for services on Sundays and Wednesdays.
The City
The building at 174 Thurston Road
Open Door continued meeting at the Seventh Day Adventist Church until God provided an opportunity to purchase the former Trinity Emmanuel Lutheran Church at 174 Thurston Road for $165,000. The entire amount was raised by the members of the church, and the first service was held in the new building on July 6, 1980. For the first time, Open Door had a building to call its own, and God continued to grow the membership and ministries of the church.
Outreaches, such as Vacation Bible School, Round-Up Sundays, and participation in the annual 19th Ward neighborhood parade, provided many opportunities to reach the community with the hope of the gospel. In addition to expanding outreach activities and events, several Open Door ministries were birthed in that building, including a bus ministry, deaf ministry, and Word of Life clubs for children and teens.
The Move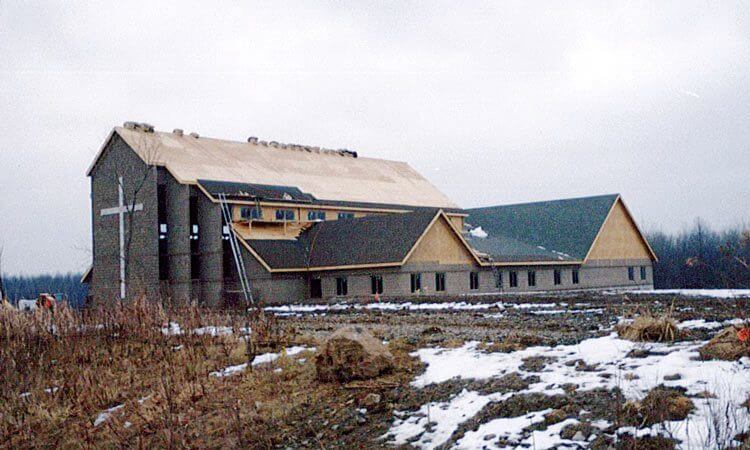 The new building under construction in Churchville, NY
Open Door continued to flourish, and in 1998 construction was completed on the new building at 350 Chili-Scottsville Road in Churchville, NY. The congregation grew from approximately 200 to over 800.
This growth required a larger staff and in April 2000, God provided the church with the Missions Pastor and his wife, Bill and Diane Finnerty. Bill had worked at the church for more than four years before his paid position was created. Around this same time Pastor Lloyd McKee was added to the pastoral staff as the church counselor.
The Growth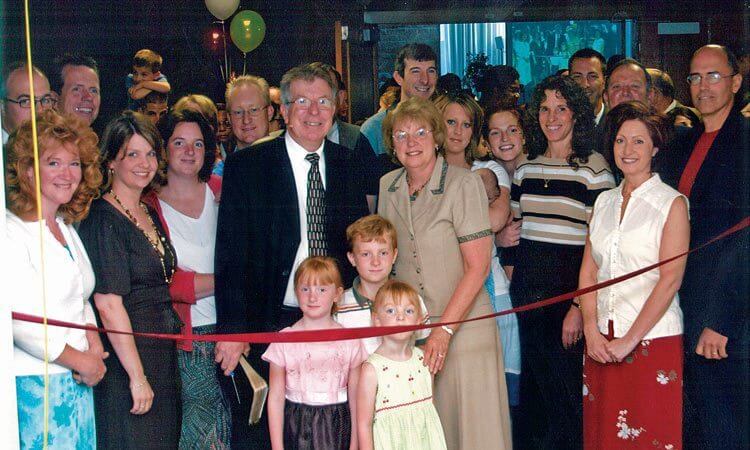 Dedication of the educational wing in 2007
All areas of ministry continued to grow, and in 2002, as the youth department grew the church hired Paul St. Denis to become the youth pastor. Paul grew up in the church. He has a call from God to lead the youth of Open Door in the right path.
Along with the growth of a lively and prospering church comes many new challenges. In January 2003 Joe Lima was hired to manage the church's finances. Joe, a man full of grace and truth and above reproach in the area of finance, had been the church Financial Officer for many years donating his time and talent. Joe also is in charge of all matters of business for this body of believers.
In 2003, by the grace of God and under Pastor Tom's leadership with the other pastors and deacons in full support, the church created a building fund for a large addition. It was decided that if God wanted the addition to be constructed, He would provide the funds needed to pay for it with cash. In June 2007 the new addition was dedicated. This new space was quickly filled. It is used every day of the week for classes, teaching, counseling, events and many more ministry activities.
The main church building was finally paid off in 2011, and was celebrated with a special mortgage burning ceremony.
The Transition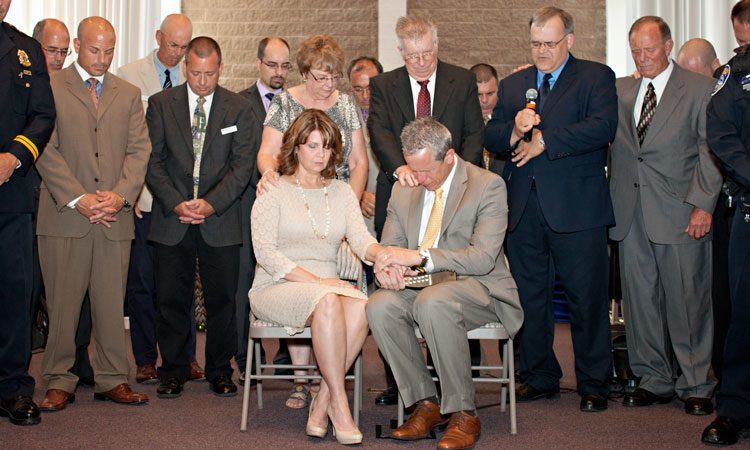 Pastor Bill's installation as senior pastor
After much prayer and seeking the Lord, Pastor Tom announced his planned retirement in 2013. Pastor Bill (then Missions Pastor) was proposed as successor. A vote was taken, and was passed.
A transition plan was put into place, which included Pastor Bill serving as Co-Senior Pastor alongside Pastor Tom beginning March 17, 2013.
On July 21, 2013, Pastor Bill was installed as Senior Pastor.
Ribbon cutting of the outdoor pavillion
In 2014, construction was completed on an outdoor pavilion, and was celebrated by a ribbon cutting and dedication ceremony on October 26, 2014.
Jonathan (T-Bear) Stansel, formerly Children's Ministry Coordinator, was ordained on December 6, 2015 as Children's Ministry Pastor.