Salvation
God's Purpose:
Peace and Life
God loves you and wants you to experience peace and life — abundant and eternal.
The Bible says…
Therefore, having been justified by faith, we have peace with God through our Lord Jesus Christ.
For God so loved the world that He gave His only begotten Son, that whoever believes in Him should not perish but have everlasting life.
The thief does not come except to steal, and to kill, and to destroy. I have come that they may have life, and that they may have it more abundantly.
So why don't most people have this peace and abundant life that God planned for us to have?
The Problem:
Our Separation
God created us to have abundant life in Him.
God does not force us to love Him, He gave us free will. If we choose to ignore Him and go our own way, we are living in sin and are separated from God.
The Bible says…
For all have sinned and fall short of the glory of God.
Our very nature is such that a holy God cannot admit us into His presence as we were born. You must be born again, made anew by a power not your own, but by the supernatural power of God.
For the wages of sin is death, but the gift of God is eternal life in Christ Jesus our Lord.
When Adam sinned, he died, yet he kept on living! The real meaning of death is separation. Adam was separated from God; he lost fellowship, spiritual life, everything, and became subject to eternal death, and that death sentence was passed on to all of us. This means that if one lives his life in sin and dies without being born again, he will be separated from God forever. That is Hell, the second death.
But God has not left us alone. He has provided a way of escape through the cross.
God's Bridge:
The Cross
Jesus Christ died on the cross and rose from the grave.
When Jesus was on the cross, He suffered the agony of Hell for you and me. He was separated from God the Father: "My God, My God, why have You forsaken Me?" (Matthew 27:46). In that awful moment, He was banished from God's presence because He had your sins and mine on Him! Remember, the wages of sin is death, and death is separation. Jesus paid those wages for you.
The Bible says…
For there is one God and one Mediator between God and men, the Man Christ Jesus.
But God demonstrates His own love toward us, in that while we were still sinners, Christ died for us.
The gift of God is eternal life in Christ Jesus our Lord.
A gift is not something you work for. Therefore, you cannot earn your salvation by doing good works such as joining the church, being baptized, doing deeds of charity, etc. Those are good works Christians do but good works are the result of salvation not the cause of it. Salvation is a gift given to you when you receive Christ. The only thing you can do with a gift is accept it or reject it.
God offers salvation through His Son Jesus Christ to everyone but the decision is up to us. Each person must make a choice.
Our Response:
Receive Christ
We must admit we are sinners and trust Jesus Christ as our personal Lord and Savior.
Jesus says…
Behold, I stand at the door and knock. If anyone hears My voice and opens the door, I will come in to him and dine with him, and he with Me.
That if you confess with your mouth the Lord Jesus and believe in your heart that God has raised Him from the dead, you will be saved.
There are two commandments in the Bible for the sinner to obey in order to be saved: repent and believe.
Repent
To repent is to confess that you are a sinner, turn from sin to God, and pray to Him for mercy and forgiveness through the blood of His Son, Jesus Christ. You must be willing to run from sin (be converted), but you cannot do this on your own power. That is where faith (believing) comes in.
Believe
You must not only believe facts about Him, you must believe on Him. Saving faith is to receive Jesus Christ trusting Him to take you to Heaven. Once you put your soul in His hands, you are His . He takes your sin, and you take His righteousness. You will then become a born-again child of God!
Do you believe that if you call on the Lord, He will save you?
Pray the simple prayer below and ask Jesus to be your Savior.
A Simple Prayer
Dear God, I confess that I am a sinner. I am sorry for my sin, and ask You for mercy and forgiveness through the blood of Jesus. I believe He died for me and rose again. I now accept Him as my Savior.
I believe Your promise, that from this moment on, according to Your Word, I am Your child and You will reserve a home in Heaven for me. Thank you, Lord, for saving me. In Jesus' name, Amen.
God's Assurance:
His Word
The Bible says…
For "whoever calls on the name of the Lord shall be saved."
If you prayed this prayer, did you sincerely ask Jesus Christ to come into your life? If so, then He has permanently taken up residence in your heart.
For by grace you have been saved through faith, and that not of yourselves; it is the gift of God, not of works, lest anyone should boast.
Receiving Christ, we are born into God's family through the supernatural work of the Holy Spirit who indwells every believer. This is called regeneration, or the "new birth," and it is just the beginning!
Just The Beginning:
New Life in Christ
This is just the beginning of a wonderful new life in Christ
If you are a new believer, you probably have a lot of questions! What should you do next? How can you learn more? Where can you find answers? Focus on these four important things every new believer should do:
Read your Bible every day
Talk to God through prayer
Spend time with other believers
Share your faith with others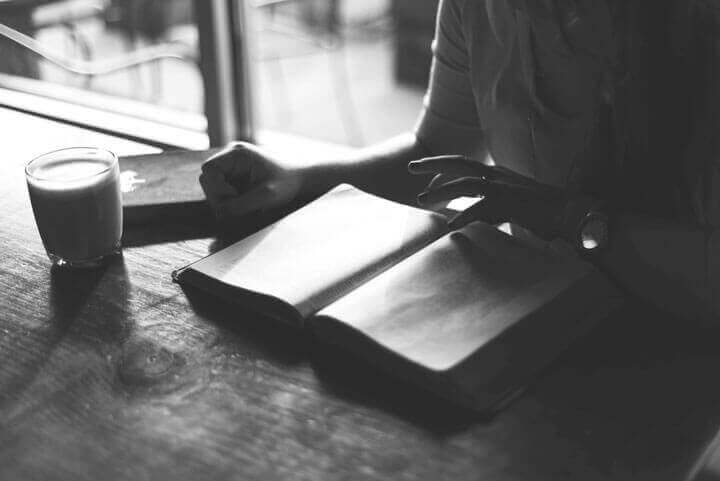 Read your Bible every day
Commit to read your Bible every day! How much you read is up to you, but it's essential to spend time reading and thinking about God's Word.
Until you spend time in the Bible, everything you know about God and His plan for you will be second-hand. You will have to rely on other people for answers. But once you start reading the Bible, you will learn more about the Father, Son and Holy Spirit, and will grow in understanding and spiritual maturity.
At first, you will read some things you may not understand. Some of those things can only be understood as the Spirit gives wisdom. The more time you spend with God's Word, the more you'll comprehend. You'll be surprised how much progress you make once you commit to regular reading.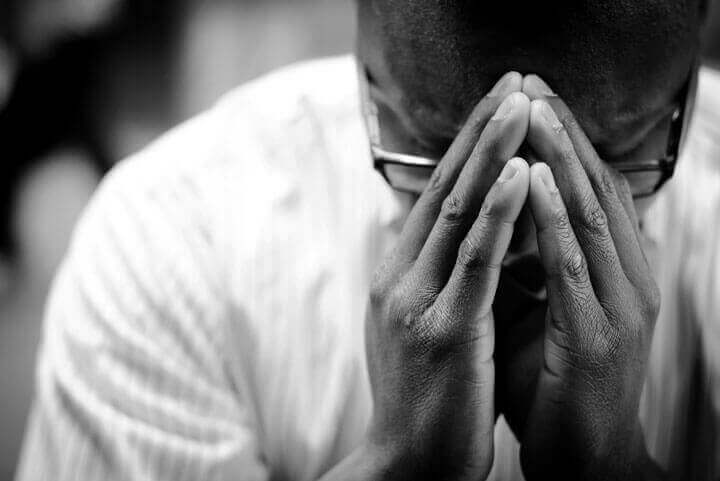 Talk to God through prayer
In addition to reading your Bible every day, you should make a habit of daily prayer—in fact, you should always be in a state of prayer, communicating with God at all times. This doesn't have to be a stuffy, formal entreaty! Talking to God is as easy as talking to a friend; in fact, it's easier, because God knows you so well.
Think of it: the all-powerful God of the universe wants to commune with you. He loves you so much that He takes daily interest in your life. Share your thoughts with him. Bring your needs before His throne. Trust Him to provide.
At Open Door Baptist Church, we believe that one of the main reasons God has blessed us over the years is that we have gone to Him in prayer and sought His will. As a believer, you can pray with confidence. God gave His Son for you, so you know He will listen to you and give you what is best!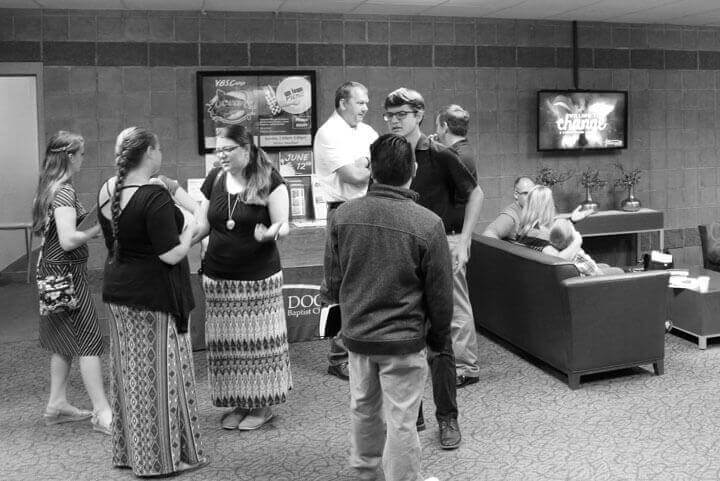 Spend time with other believers
Believers join together for two important and beneficial communal experiences: worship and fellowship.
We worship God because of who He is and what He does. As Creator and Redeemer, He made and re-made us—and we respond in song, preaching, and giving our time, talents and resources.
We fellowship with believers because we need the support and encouragement of others who believe in Jesus, and because God told us to do it (Hebrews 10:25). This life has many temptations, and it can be difficult for new believers to break free of habitual sin that has enslaved them. Surround yourself with Christians and learn from their example.
In addition to our weekly services, Open Door provides many opportunities to meet and get to know fellow Christians. Consider attending a Bible fellowship group or one of our weekly Bible studies to make new friends!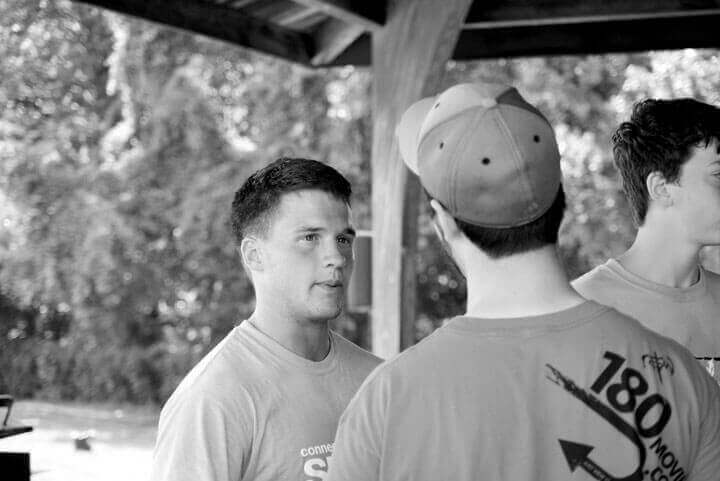 Share your faith with others
Aren't you glad someone told you about Jesus? As a Christian, you have the privilege and commission to share the gospel with others. It's easy to share your faith—simply think about what God has done for you, and then tell your story. We call this story your "testimony."
The gospel is very simple. Here it is in a nutshell: "All are sinners, and the penalty of sin is death. But Jesus paid that penalty for all who believe. So, if a person repents of sin and believes in Jesus, they will inherit eternal life."
Who should you share your faith with? Everyone! If you are open, God will give you opportunities to tell your story to all kinds of people. You may feel nervous, but remember: it's not your job to save people. Jesus has commanded us to proclaim the Good News, and the Holy Spirit uses our words to bring people to faith. Witnessing is not a burden—it's a privilege we have because God has been so merciful and loving to us!
If you just prayed a prayer of salvation, please contact us for more information on starting your new life with Christ. Our pastors and staff will be more than glad to help you as you walk with the Lord.